E-Invitations, Group Gifts, Charitable Giving.
How it works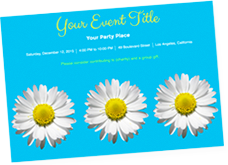 Step 1
Select custom invitations, rsvps, & thank you notes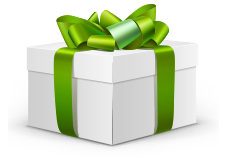 Step 2
Your guests contribute to both Group Gifts and The Leukemia and Lymphoma Society of Canada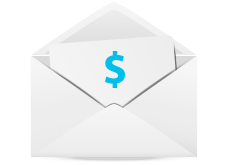 Step 3
After the party, we send you the money & the rest to The Leukemia and Lymphoma Society of Canada

HOW YOUR CONTRIBUTION HELPS:
LLSC is changing the landscape of cancer with more than 40 active research projects that explore different avenues of new and adventurous research; ones with promise and ones that will save lives not someday, but today.
Our strategy to achieve the mission is based on three areas of focus: research, patient support and advocacy. In 2018, we invested almost $7.4 million in the creation of programs and delivery of services to improve the lives of Canadians affected by blood cancers from coast to coast. This investment included a commitment of over $4.2 million in innovative, life-changing research to accelerate new cancer treatments, therapies, and cures; and $3.6 million towards funding patient services, programs and education across Canada.
Get your party started