E-Invitations, Group Gifts, Charitable Giving.
How it works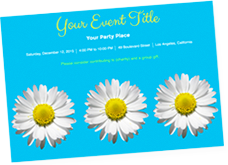 Step 1
Select custom invitations, rsvps, & thank you notes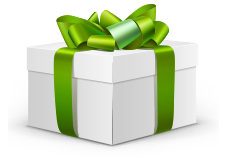 Step 2
Your guests contribute to both Group Gifts and Starlight Children's Foundation Canada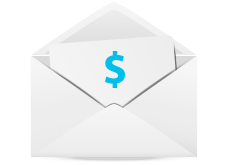 Step 3
After the party, we send you the money & the rest to Starlight Children's Foundation Canada

HOW YOUR CONTRIBUTION HELPS:
Our programs have been proven to distract children from their pain, help them better understand and manage their illnesses, and connect families with others facing similar challenges so that no one feels alone. Unlike any other charity, Starlight offers a comprehensive menu of outpatient, hospital-based and web offerings that enable us to provide ongoing support for children and families — from diagnosis through the entire course of medical treatment. For more information about Starlight, please visit our website at www.starlightcanada.org or contact Trevor Dicaire, Executive Director, at [email protected].
Testimonials:
You really don't get to feel the magic of Starlight until you see how they light up a child's life through fun activities.
A Starlight Mom
Get your party started