E-Invitations, Group Gifts, Charitable Giving.
How it works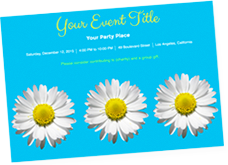 Step 1
Select custom invitations, rsvps, & thank you notes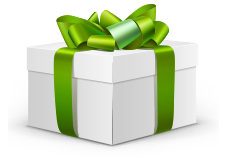 Step 2
Your guests contribute to both Group Gifts and Kids Smiles, Inc.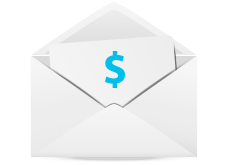 Step 3
After the party, we send you the money & the rest to Kids Smiles, Inc.

HOW YOUR CONTRIBUTION HELPS:
Serve children, ages 0-17, in poor neighborhoods who do not have access to quality dental care. Tooth decay is the number one childhood disease, five times more prevalent than asthma! While tooth decay is our nation's most common disease, it is also the most preventable. Your support will enable Kids Smiles to not only provide quality care, but also award-winning education programs and dental screenings to help families take control of their personal health.
Testimonials:
The Kids Smiles program is convenient for our students and their parents. It is a great benefit to students who do not have insurance and have not seen a dentist. They are able to receive dental care without their parents having to worry about costly dental fees. We welcome Kids Smiles back to our school next year!
Yolanda Morales, School Nurse, Boys Latin School, Philadelphia
Get your party started