E-Invitations, Group Gifts, Charitable Giving.
How it works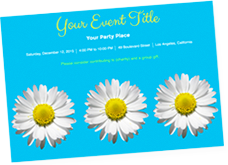 Step 1
Select custom invitations, rsvps, & thank you notes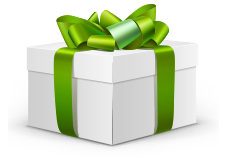 Step 2
Your guests contribute to both Group Gifts and Kfar Yeladim David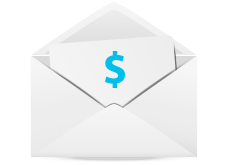 Step 3
After the party, we send you the money & the rest to Kfar Yeladim David

HOW YOUR CONTRIBUTION HELPS:
support children in our residential facility
provide after school programs for children in need
provide mentoring programs for children at risk
provide enrichment programs and therapy for families of children at risk
Testimonials:
"Kfar Yeladim made me into a human being"
Sarit
Sarit, 12, has not left the residential facility to visit her home, since she came to Kfar Yeladim 2 years ago. Her father suffered a serious head injury during his service in the Israel Defence Forces. Her mother is developmentally slow and suffers from mental illness. Her parents are violent to one another, as they were to her and her 10 year old sister, who also lives in our residential facility.
When Sarit came to us, she was in dreadful shape. Severely neglected, she had to be hospitalized in the isolation section of Hadassah Hospital due to severe head lice that had turned into body lice, which caused tropical disease-type complications. Withdrawn, she had no idea how to care for herself and could not take any form of responsibility. Two years later, she is no longer the same child. She came in not knowing how to read and write—now she is now a conscientious student who has made leaps and bounds of progress in school. Although she still demands and needs a lot of attention, a sweet and engaging, eager-to-please personality has emerged in her. More often than not, she is the life of the party in the residential facility.
Get your party started