E-Invitations, Group Gifts, Charitable Giving.
How it works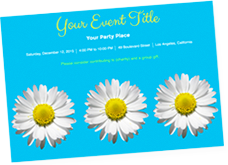 Step 1
Select custom invitations, rsvps, & thank you notes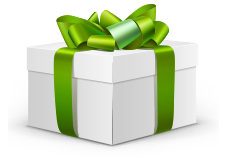 Step 2
Your guests contribute to both Group Gifts and Just for Kids Foundation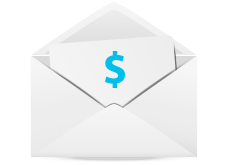 Step 3
After the party, we send you the money & the rest to Just for Kids Foundation

HOW YOUR CONTRIBUTION HELPS:
Just for Kids (JFK) Foundation's 2018 campaign, Endless Possibilities, strives to bring hope, comfort and advanced technology to enhance the care and treatment of young patients at the Montreal Children's Hospital (MCH). Our goal is to raise $500,000 to purchase high-priority medical equipment for the Neonatal Intensive Care Unit, the Neurosurgery and Craniofacial Surgery departments. JFK will continue to fund two very important projects; the JFK Sibling Park, which focuses on caring for the siblings of the most vulnerable patients being treated in the Intensive Care Units or Acute Care Units and the JFK Kangaroo Care program which will continue to provide NICU nurses with the proper training to promote skin-to-skin contact between infants and their parents. This heartfelt campaign encompasses all that JFK stands for: purchasing high-priority medical equipment, attracting world-class doctors to the MCH, and supporting special projects to improve the lives of patient families. As we embark on this new campaign, we recognize that the possibilities are truly endless to treat each and every patient, and their families with a whole-hearted approach.
Get your party started