E-Invitations, Group Gifts, Charitable Giving.
How it works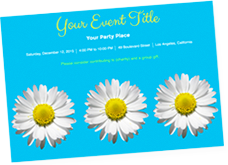 Step 1
Select custom invitations, rsvps, & thank you notes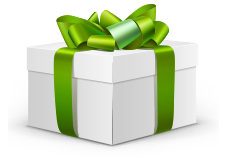 Step 2
Your guests contribute to both Group Gifts and International Child Art Foundation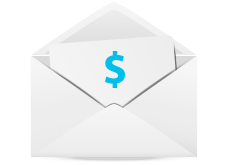 Step 3
After the party, we send you the money & the rest to International Child Art Foundation

HOW YOUR CONTRIBUTION HELPS:
Your contribution will support the 5th Arts Olympiad (2013-2016), an innovative arts and sport program that introduces children ages 8-12 to the "Artist-Athlete Ideal" of the creative mind and healthy body. Your children can also participate in the Arts Olympiad, which is free of charge. Maybe your child gets to represent your city at the 2015 World Children's Festival in Washington, DC.
Testimonials:
"I am grateful to organizations like the International Child Art Foundation that gives us the opportunity to see the world through the eyes of our nation's young people. I encourage you to continue to support programs that help children to discover their talents and believe in themselves." The Honorable Hillary Rodham Clinton
Get your party started
2540 Virginia Avenue, NW
Washington, District of Columbia, 20037
www.icaf.org