E-Invitations, Group Gifts, Charitable Giving.
How it works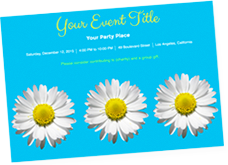 Step 1
Select custom invitations, rsvps, & thank you notes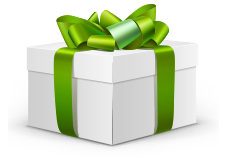 Step 2
Your guests contribute to both Group Gifts and Create Now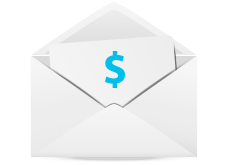 Step 3
After the party, we send you the money & the rest to Create Now

HOW YOUR CONTRIBUTION HELPS:
$5 will allow two needy kids to attend a concert. $20 will buy paint supplies for 5 abused children. $40 will help send 12 foster youth to a concert. $60 will give 6 foster youth 12 dance lessons. $80 will buy 4 drums for our Sound Off music workshops. $100 will buy 2 video cameras for 20 homeless teens to shoot a video. $250 will buy 15 costumes for a play put on by foster youth. $500 will pay for an entire 12-week arts workshop for troubled kids.
Testimonials:
"I didn't think that I could be a painter, but Miss June put a lot of faith in me and kept on helping me. I love the mural that Miss June helped us make! The Long Beach Rescue Mission will always remember me because I'm right there on the wall!" - Janiya, age 8 "My 8-year-old daughter Macayla who loves to sing has enjoyed these classes and can now sing to a crowd! She has developed confidence and artistic talent in a fun and productive way. Thanks for giving to children who face hardships and personal limitations due to financial expense. All the kids loved these classes!" - Karla Meeks, Parent
Get your party started