E-Invitations, Group Gifts, Charitable Giving.
How it works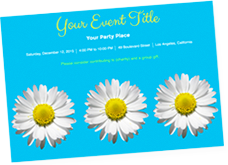 Step 1
Select custom invitations, rsvps, & thank you notes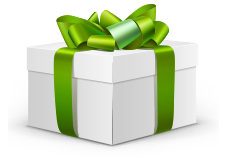 Step 2
Your guests contribute to both Group Gifts and Chess-in-the-Schools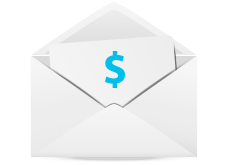 Step 3
After the party, we send you the money & the rest to Chess-in-the-Schools

HOW YOUR CONTRIBUTION HELPS:
Your funds will help our charity reach thousands of lives. We've taught over 500,000 students how to play chess and have found that the academic benefits of learning chess are extensive. Chess-in-the-Schools believes that elementary school students need to develop basic analytical skills that lead to academic success throughout their school career. To develop these skills, Chess-in-the-Schools teaches the complex game of chess to thousands of New York City public school children every year.
Several studies have demonstrated how chess enhances memory, boosts spatial and numerical skills, increases problem-solving capabilities, strengthen logical thinking, and improves student academic outcomes (Dullea 1982; Margules 1991; Liptrap 1998; Ferguson 2000; Northwest Regional Educational Laboratory, 2006; Ducette, 2009). Over the past 25 years, we have seen first-hand how our effective chess curriculum has impacted students - hot it has helped foster academic success and is imparting skills to our students that can last a lifetime and help them succeed academically and in their jobs and careers; patience, discipline, manners, and perseverance.
All of the 50 schools in our School Program are classified as low-income and most schools are located within the neediest communities of New York City. Through our College Bound Program, we serve underprivileged youth to help them graduate high school on time and attend college.
Testimonials:
Chess was just one of those things that saved my life. I have no idea where I would be right now if it wasn't for chess.
Juan de Jesus
Get your party started