E-Invitations, Group Gifts, Charitable Giving.
How it works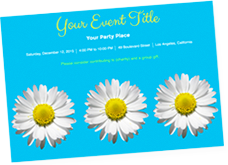 Step 1
Select custom invitations, rsvps, & thank you notes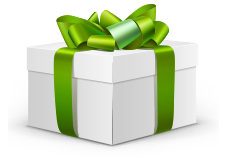 Step 2
Your guests contribute to both Group Gifts and Alzheimer Society of Toronto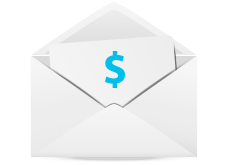 Step 3
After the party, we send you the money & the rest to Alzheimer Society of Toronto
Testimonials:
A contribution to the Alzheimer Society of Toronto will help support the free counselling, support groups, programs and education sessions we host. By offering programs and services for free, we are able to give the family member, caregiver and/or person living with Alzheimer's disease or other dementias one less thing to worry about. These services are vital for people affected by this disease. Support services alleviate stress and provide the person with someone to talk to so that they feel less alone. Social workers are also able to provide the person with knowledge about the disease as well as advice.
We offer a huge array of programs, such as, Music Project, Date Night, Men's Cooking Group and Boomer's Club, to name a few. The programs we offer are tailored to those who are in different stages of their journey with Alzheimer's disease and other dementias. Programs are important as they offer the opportunity for caregivers to socialize and share their experiences. It also offers people living with Alzheimer's disease the opportunity to socialize. Often, once people are diagnosed, they become very isolated. The programs that we offer, try to ensure that nobody feels alone in their fight against Alzheimer's disease. Instead, the programs keep them active, socializing and trying new things. These programs are available to their caregivers and/or family members who want to attend with them. This also gives them the opportunity to bond with their loved one and gives them a break from their daily routines.
Heroes
Get your party started
20 Eglinton Ave. West
Toronto, Ontario, M4R 1K8
alz.to