E-Invitations, Group Gifts, Charitable Giving.
How it works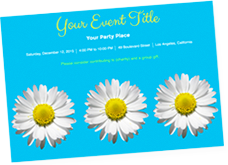 Step 1
Select custom invitations, rsvps, & thank you notes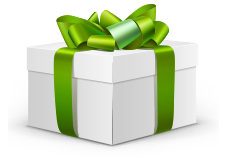 Step 2
Your guests contribute to both Group Gifts and The Sunshine Foundation of Canada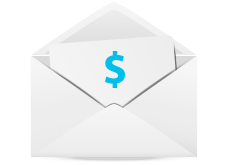 Step 3
After the party, we send you the money & the rest to The Sunshine Foundation of Canada

HOW YOUR CONTRIBUTION HELPS:
A contribution will help us fulfill more Dreams for children and youth living with severe physical disabilities across Canada.
---
A Sunshine Dream is an individual experience, dreamed by a Sunshine dreamer and fulfilled by our dedicated Programs team. These experiences are as unique as the kids who dream them and often include family members in the celebration of this once-in-a-lifetime customized dream.
---
A Sunshine Dream can be a catalyst to show a young person that any dream is possible - now and in the future!
---
Approximately 60,000 children across Canada medically qualify for a Sunshine Dream. Many of them have endured more than we can ever comprehend. We continue to grow and to raise awareness of Sunshine in communities throughout the country. Together, we can change the lives of even more kids across Canada.
Get your party started