E-Invitations, Group Gifts, Charitable Giving.
How it works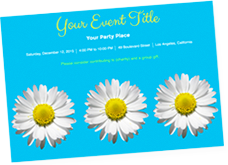 Step 1
Select custom invitations, rsvps, & thank you notes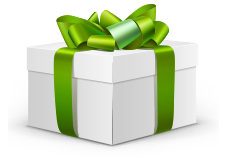 Step 2
Your guests contribute to both Group Gifts and Indspire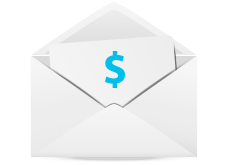 Step 3
After the party, we send you the money & the rest to Indspire

HOW YOUR CONTRIBUTION HELPS:
Indspire is an Indigenous-led registered charity that invests in the education of Indigenous people for the long-term benefit of these individuals, their families and communities, and Canada. Only 10% of Indigenous students complete their university education, compared to the 27% of other Canadian students who earn their degree. Year over year, Indigenous students site a lack of finances as their greatest barrier to completing their education. Thanks to supporters from across the country, Indspire is able to provide financial assistance to Indigenous students so they can complete their education, become self-sufficient, enhance their ability to support their families and give back to their communities. Our programs serve First Nation, Inuit, and Métis students in remote communities and urban centres across Canada.
Testimonials:
Desiree Pachkowski, a Métis student from Manitoba, studying in the University of Manitoba's Bachelor of Commerce program has a fierce drive to succeed. "I have chosen to pursue my education in Business to better myself and my community. My upbringing has inspired me to rise above my circumstances and pursue a higher education while staying connected to my community. My own difficulties experienced in overcoming obstacles to achieve my dreams have naturally compelled me to assist others experiencing similar situations. I am very grateful to Indspire for helping me to achieve my dreams!"
Birthday Heroes
Eliza & Andrew
over 3 years ago
Get your party started
555 Richmond Street West Suite 601
Toronto, Ontario, M5V 3B1
indspire.ca