E-Invitations, Group Gifts, Charitable Giving.
How it works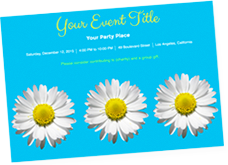 Step 1
Select custom invitations, rsvps, & thank you notes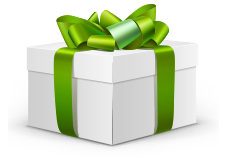 Step 2
Your guests contribute to both Group Gifts and Diabetes Canada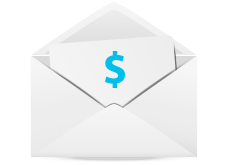 Step 3
After the party, we send you the money & the rest to Diabetes Canada

HOW YOUR CONTRIBUTION HELPS:
Provide more than 1,500 kids living with diabetes the opportunity to go to camp! While attending one of our 12 camps located across Canada, kids learn how to manage their diabetes and can focus on just being a regular kid. Campers will get to meet other kids who share a personal understanding of the challenges that come from living with diabetes and develop friendships that will last a lifetime.
Testimonials:
Hi, I'm Eliza and when I was two I was diagnosed with type 1 diabetes. Today I am 12, and my Dad figures I've had almost 8,000 needle pokes since my diagnosis.Last summer, I really wanted to go to camp. My Mom called Camp Kakhamela which is run by the Canadian Diabetes Association for kids living with diabetes and they had a spot for me. I learned how to dive, canoe and play pack rat. The best thing was that I learned to do my own insulin shots. I was afraid before. Camp was so great and I can hardly wait to go back this summer!
Eliza, 12
Get your party started