E-Invitations, Group Gifts, Charitable Giving.
How it works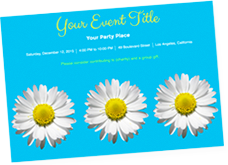 Step 1
Select custom invitations, rsvps, & thank you notes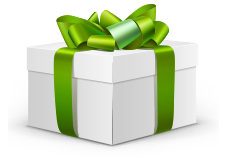 Step 2
Your guests contribute to both Group Gifts and Boost Child & Youth Advocacy Centre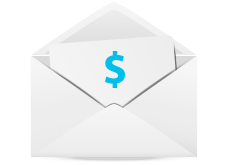 Step 3
After the party, we send you the money & the rest to Boost Child & Youth Advocacy Centre

HOW YOUR CONTRIBUTION HELPS:
Thank you for picking Boost. With your help, the programs we deliver at Boost will help children and youth through each step of their healing process. Each year, Boost provides services to hundreds of children and youth who have experienced abuse. Our primary prevention programs are delivered in elementary schools and focus self-esteem and communication skills. At the Centre, our intervention programs include individual assessment directed therapy, group expressive art therapy, internet child exploitation therapy and court-preparation for child victim witnesses.
Testimonials:
Walking off the elevator, seven year old Madison, and her mother Lisa, entered reception at the Boost CYAC. They were both visibly nervous and did not know what to expect "I know we're safe here" I know Boost can help me. We're going to get through this."
Birthday Heroes
Get your party started