E-Invitations, Group Gifts, Charitable Giving.
How it works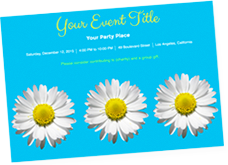 Step 1
Select custom invitations, rsvps, & thank you notes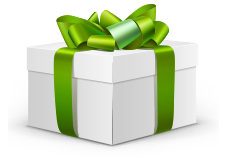 Step 2
Your guests contribute to both Group Gifts and Big Brothers Big Sisters of Canada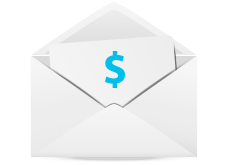 Step 3
After the party, we send you the money & the rest to Big Brothers Big Sisters of Canada

HOW YOUR CONTRIBUTION HELPS:
Big Brothers Big Sisters is a long standing, globally recognized, youth-serving charity. Our mission reaches children and youth who live with adversities and barriers to success in urban, rural, remote and Indigenous communities across Canada. With our mentoring programs, we provide families with the personalized support they need and youth are reminded they can be anything they dream of being. By supporting Big Brothers Big Sisters at your next party, you will enable life-changing mentoring relationships to ignite the power and potential of young people, just like you! Your support helps us ensure that every child who needs a mentor, has a mentor. Every $1 invested in Big Brothers Big Sisters of Canada leads to a $23 social return on investment!
Testimonials:
Mike and Isaac's first mentoring moment took place on the basketball court, when Isaac was 9 years old. They developed a strong bond over their mutual love of sports and other community activities. Nearly a decade later, Isaac is pursuing his passion as a first-year student in sports management at Humber College. He credits his relationship with Mike as a game-changer, helping him gain confidence and set post-secondary goals. "When I was struggling in school, my mom realized I needed a little extra help emotionally from a male role model," remembers Isaac. "I am proof that Big Brothers Big Sisters does make a big difference in a child's life." In turn, Mike is also deeply grateful to have Isaac in his life. "I've gotten as much support from the relationship as Isaac has," Mike admits. A thought echoed by countless Big Brothers Big Sisters volunteers across the country. "Seeing Isaac evolve into such a confident leader in his own right makes me feel very proud," says Mike, who also encourages others to get involved, emphasizing the professional support Big Brothers Big Sisters offers to volunteer mentors. A mentoring moment positively impacts everyone involved in the relationship – the family and youth, Big Brothers Big Sisters staff, and the volunteer mentor. That effect ripples out into the community. And it all starts with you! Today, both Mike and Isaac are committed to paying it forward, serving as local Big Brothers Big Sisters ambassadors. "Mike helped me become the person I am today," says Isaac. "I hope that one day, I can become a Big Brother to someone who also needs that opportunity." Read more life-changing mentoring stories here: https://bigbrothersbigsisters.ca/story/
Get your party started