E-Invitations, Group Gifts, Charitable Giving.
How it works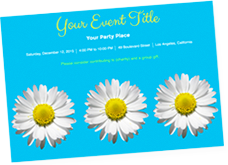 Step 1
Select custom invitations, rsvps, & thank you notes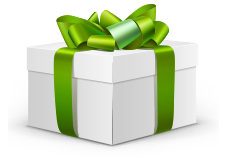 Step 2
Your guests contribute to both Group Gifts and UNHCR Canada - The UN Refugee Agency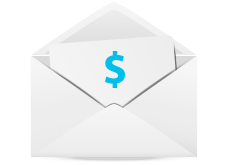 Step 3
After the party, we send you the money & the rest to UNHCR Canada - The UN Refugee Agency

HOW YOUR CONTRIBUTION HELPS:
We pride ourselves on ensuring resources are used responsibly and efficiently to benefit displaced people around the world. That's why we can send 86 cents of every one dollar you donate directly to uprooted families living in dire conditions, giving them hope for a brighter future. The dedicated staff at UNHCR work year round to raise funds for our programmes and address new emergencies as they occur. We receive a limited subsidy from the United Nations General Assembly for administrative costs, enabling us to direct as much public and private funding as possible directly to the world's most vulnerable people.
Testimonials:
Our Vision: - A world without refugees. Our Misssion: - Protecting refugees and empowering them with hope and opportunity. We are with refugees from their greatest time of need – from emergency or crisis and beyond through the months and likely years that many are displaced from their home countries. We give refugees the hope they deserve, restore their dignity and help them rebuild their lives.
Heroes
Alexander
almost 2 years ago
Get your party started