E-Invitations, Group Gifts, Charitable Giving.
How it works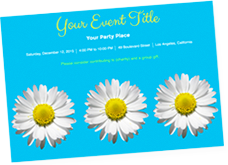 Step 1
Select custom invitations, rsvps, & thank you notes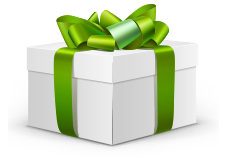 Step 2
Your guests contribute to both Group Gifts and The Guelph Public Library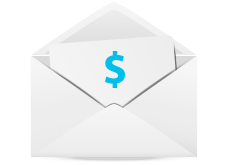 Step 3
After the party, we send you the money & the rest to The Guelph Public Library

HOW YOUR CONTRIBUTION HELPS:
There's never been a more exciting time to give to The Guelph Public Library!

With the help of people just like you, Guelph Public Library can provide access to lifelong learning opportunities by:


• Improving and expanding precious collections and materials that help people learn and discover new things
• Providing public access to crucial technologies, like computers, the Internet, and early literacy stations
• Enhancing valuable programming for all ages and abilities to learn important things and have fun!
• Helping kids and adults thrive and gain important life and literacy skills
• Continuing to provide free and inclusive access to all
• Improving the quality of life for those in our community
Your gift will help the library continue its mission to provide not only essential, but also excellent public library service now and into the future. Being an ECHOage Library Hero will help give the gift of literacy to someone who may not otherwise have access to the valuable resources the library provides. When you give to the Guelph Public Library, you have the power to transform lives, offering access to literacy and lifelong learning opportunities for everyone.
Testimonials:
"By choosing to use ECHOage for my birthday this year, I was able to help my local library and get the laptop that I wanted so badly. I wanted to support the Guelph Public Library because I use it a lot and it's very useful to me."
                – Caleb, 8

Danika's favourite hobbies are reading and colouring. For her 6th birthday Danika chose to be a Library Hero and help support the Guelph Public Library through ECHOage! Danika likes the library because it is near her home, and the best part of her birthday was "opening birthday presents."
                - Danika, 6

Charles says the best part of his birthday this year was having fun with his friends, and he chose to be a Library Hero and support GPL because, "It's a nice place to hang out and to read a book. Also GPL has a great atmosphere."
                - Charles, 9

"Having fun isn't hard when you have a library card!"
                - Anonymous

"Without libraries what have we? We have no past and no future."
                - Ray Bradbury


Get your party started