E-Invitations, Group Gifts, Charitable Giving.
How it works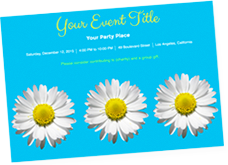 Step 1
Select custom invitations, rsvps, & thank you notes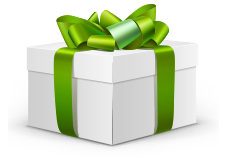 Step 2
Your guests contribute to both Group Gifts and MaxLove Project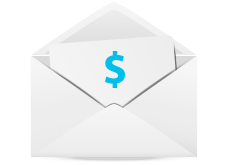 Step 3
After the party, we send you the money & the rest to MaxLove Project

HOW YOUR CONTRIBUTION HELPS:
Your support will help MaxLove Project serve children fighting cancer and related life-threatening illnesses through the following initiatives: * Fierce Foods Academy -- We offer therapeutic cooking classes and personalized dietitian support. * Thrive Love + Light Kit -- We send unique empowering anticancer kickstarter kits to hospitalized kids. * Broth Bank -- We support families in need with organic therapeutic restorative broth ideal for healing and nutrition while in treatment and post-surgery. * Social Support -- We offer social support groups, events and "Thrive" parties at hospitals designed to build a community centered around hope, empowerment and healing.
Testimonials:
"I can't say enough good things about MaxLove and always recommend them to other families. We are truly grateful for the difference they have made in our daughter's success!" "MaxLove Project…provides hope that there is an option and cure when you were told by the medical community there were no options – and it is changing the way many people view childhood cancer treatment. "Thank you very much for all that you have done for us parents and our children!! I cannot tell you enough how much I value MaxLove Project!! It's a needed resource and support!!" "I'm so thankful for all of [MaxLove Project's] help as I don't have time to do all the research necessary to figure out all of these options and information on my own!" "From the day my daughter was diagnosed, MaxLove project has been there for my family. They have been a huge part of our lives. With encouraging advice, to consultations, endless texting, and tons of reassurance, I don't know where I would be with out them. My daughter has benefited in numerous ways. I can't express enough how much we love you guys. Thank you for the bone broth, wisdom and friendship. I am honored to know you."
Heroes
Get your party started