E-Invitations, Group Gifts, Charitable Giving.
How it works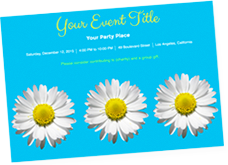 Step 1
Select custom invitations, rsvps, & thank you notes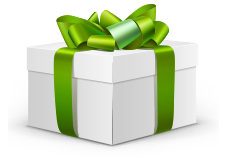 Step 2
Your guests contribute to both Group Gifts and Manitoucamp Foundation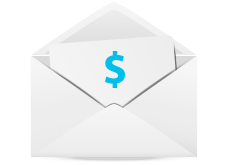 Step 3
After the party, we send you the money & the rest to Manitoucamp Foundation

HOW YOUR CONTRIBUTION HELPS:
We are very proud that as a result of our efforts we established an affiliate of Camp Manitou in 2014 - a Canadian registered charity under the name "MANITOUCAMP FOUNDATION". Let's continue to 'lay the foundation' for future generations of the Manitou family as we strengthen our resolve to come together with respect, empathy and outreach and pass these shared values on to each and every one of our children. Since the Manitoucamp Foundation began in 2014, we have supported many Charities and Organizations including the following: Autism Speaks Canada, Canadian Red Cross, Children's Aid Foundation of Canada, Dr Jay Children's Grief Centre, Eva's Initiatives for Homeless Youth, Friends of Amani Canada, Holland Bloorview Kids Rehabilitation Hospital Foundation, Save A Child's Heart Foundation and Ve'ahavta.
Testimonials:
Hello everybody! Let's see a show of hands… Who's excited for the school year to be over? Well, I know I am, so that I can go to camp! I love camp! When you think of camp, you probably think of fun, games, and excitement. When you go to my camp, Camp Manitou, you'll experience this. However… at Camp Manitou, not only can you enjoy all of those things, but you can also help others in need. What was that? You get to have fun and help others in need? Yes indeed folks! You can have fun and help others. Camp Manitou has created a program similar to a charity, called Manitou Cares. The objective of Manitou Cares is to assist people that are less fortunate than us and to show us all how lucky we are to have everything we need. We fulfill all sorts of good deeds for others who require our help. What makes Manitou Cares a great program is that we do fun things to raise money and awareness about many different problems in the world. There are numerous places that need our help and support. Young and old, small and big, boys and girls, every camper and staff member supports our causes. Even the little old lady who fishes the dirty underwear from the lake helps out in one way or another. Everyone always enjoys helping out, and it's a touching thing to see. Let me give you some examples of what Manitou Cares does at camp. And I don't mean caring enough to put frogs in the camp directors' beds, or sneak into the girls' cabins late at night. At camp, we participate in all sorts of events to fulfill our goals. The directors give us challenges, (such as not talking for the whole afternoon… Something diabolically hard for me to do!), and if we complete these challenges, money is put aside for donation. Some of the things we raised money for were building a school in Ecuador and building a freshwater well in Kenya. Over the summer, the Manitou Cares program raises enough money to reach our goal, and everyone is thrilled! This super program runs all year round, even though the camp only runs through the summer. When we are back in Toronto, we occasionally have special events at places such as food banks or other charity facilities, where we assemble boxes filled with different supplies, (such as food, or school supplies). That way, people who can't afford these supplies will still be able possess them. Another wonderful example of how we helped people in the city is when we cooked and served meals for homeless people in Downtown Toronto. It felt great to make others happy by supplying them with vital necessities. Disclaimer: I asked, but we didn't donate any Super Mario or any other good video games. The absolute best part of Manitou Cares occurs when the whole Manitou family assembles together as one, and we listen intently about other peoples' lives throughout the world. It's important to learn about how others push through adversity, and live in difficult circumstances. We all share time together, feeling lucky for all that we have. Personally, I think that Manitou Cares shares the best learning experience ever. Manitou Cares gives me the chance to enjoy one of the most life changing experiences of my life. Hopefully, there will eventually be a stop to poverty, and Manitou Cares should lead the cure to this. Manitou Cares. Do you?
Get your party started