E-Invitations, Group Gifts, Charitable Giving.
How it works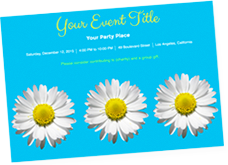 Step 1
Select custom invitations, rsvps, & thank you notes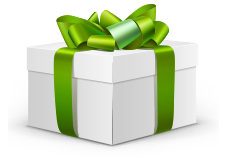 Step 2
Your guests contribute to both Group Gifts and Florida Hands & Voices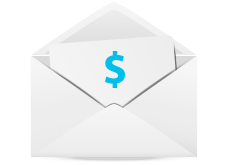 Step 3
After the party, we send you the money & the rest to Florida Hands & Voices

HOW YOUR CONTRIBUTION HELPS:
Send deaf and hard of hearing kids to summer camp and field trips with other deaf families, where sign language interpreters are present to assist in communication. Support the Florida Hands & Voices theater intepreting program where children's plays are interpreted in ASL for the benefit of deaf and hard of hearing children. Fund Signed Storytime, an event where kids with or without a hearing loss can come with their families to listen to stories, which are also signed in Amerian Sign Language - exposing kids to the beautiful language of ASL. Provide scholarships to families of deaf children to attend conferences and other support programs. Support kid events at parent and family meetings so that kids can have fun and play while their parents attend educational meetings.
Get your party started