E-Invitations, Group Gifts, Charitable Giving.
How it works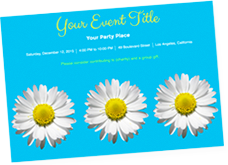 Step 1
Select custom invitations, rsvps, & thank you notes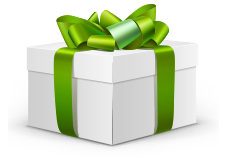 Step 2
Your guests contribute to both Group Gifts and Camp Scugog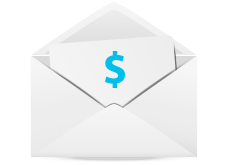 Step 3
After the party, we send you the money & the rest to Camp Scugog

HOW YOUR CONTRIBUTION HELPS:
Send kids to camp who, because of their financial circumstances, would otherwise not be able to attend a summer camp. The majority of Scugog's campers come from shelters, foster care or families with limited financial means. Lake Scugog is a place where campers are able to grow, feel safe and have fun while experiencing the Canadian wilderness, which they otherwise would not be able to access.
Testimonials:
I never got to go to an overnight camp before. I was counting down the days before going! I was a bit scared because I knew I wouldn't know people but I'm pretty outgoing. It was the BEST week of my LIFE!!!!! I love everything about it. Everyone was so nice and really cared about us. We played some great activities. I loved swimming and all the sports we did! Campfire was a lot of fun. My favourite game was towel volleyball. In partners, we had to catch and throw the ball with a towel – it was so much fun! It was great opportunity and I know my mom wouldn't be able to pay for it herself. We're grateful that people care about helping others and that people care to send someone like me. I love my family but it was nice to get a break from little brothers and things happening at home. I really appreciate that you sent me and that I could go to Camp Scugog! I will always remember it.
Get your party started