E-Invitations, Group Gifts, Charitable Giving.
How it works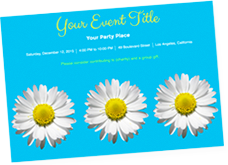 Step 1
Select custom invitations, rsvps, & thank you notes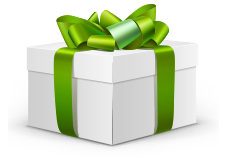 Step 2
Your guests contribute to both Group Gifts and Abilities Centre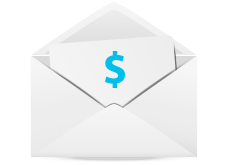 Step 3
After the party, we send you the money & the rest to Abilities Centre

HOW YOUR CONTRIBUTION HELPS:
Your donation will help fund diverse and inclusive programs, including education and life skills, stroke, cardiac and physical recovery, fitness and recreation, programming for people of all ages and all abilities!
Testimonials:
Abilities Centre is an innovative community hub delivering sports, health and fitness, arts and culture, leading-edge research, education and life skills programming to people of all ages and abilities. The Centre brings together families, friends and neighbours in a positive and energetic environment focused on a spirit of inclusion and opportunity. Inspired by the vision of Christine Elliott and the late Honourable Jim Flaherty, the Abilities Centre was conceived in August 2000, in response to a growing need to provide quality recreation and arts programs to over 15% of our population who have a disability. Abilities Centre opened in June, 2012.
Over the past year, Abilities Centre's membership has quickly grown to over 4400 community members including families, seniors, and people with and without disabilities.
Your contribution will allow Abilities Centre to continue to grow our mission of inclusion in your community.
Get your party started