E-Invitations, Group Gifts, Charitable Giving.
How it works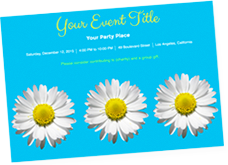 Step 1
Select custom invitations, rsvps, & thank you notes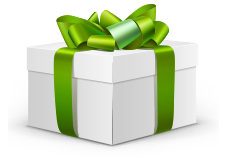 Step 2
Your guests contribute to both Group Gifts and Because I am a Girl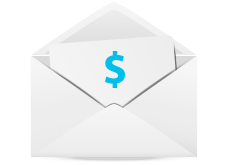 Step 3
After the party, we send you the money & the rest to Because I am a Girl

HOW YOUR CONTRIBUTION HELPS:
Because I am a Girl is Plan's global initiative to break the cycle of poverty and gender discrimination.
Investing in girls is key to eliminating poverty and creating a brighter, safer future for everyone.
When girls are educated, healthy and informed, they pull themselves, their chldren and their communities out of poverty.
We want to engage Canadians - to raise money for projects such as clean water and food security, healthcare and education, and livelihood initiatives like microfinance.
None of the incredible work we do would be possible without the support of our amazing donors here in Canada and our community partners in the developing world.
Join us and Plan to change the world for - and through - girls.
Girls are the answer - and so are you. Be part of the movement - make a difference!
Testimonials:
As moms, it was a wonderful experience watching our children instil in others the importance of giving back and how even the smallest of donations can make the biggest of impacts.
Jodi Martin
Get your party started