E-Invitations, Group Gifts, Charitable Giving.
How it works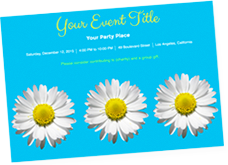 Step 1
Select custom invitations, rsvps, & thank you notes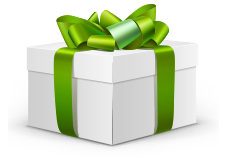 Step 2
Your guests contribute to both Group Gifts and The Children's Book Bank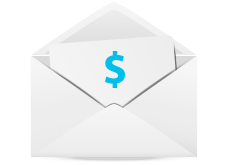 Step 3
After the party, we send you the money & the rest to The Children's Book Bank

HOW YOUR CONTRIBUTION HELPS:
Since 2008, the Book Bank has operated a storefront space in Regent Park, welcoming school, daycare and school groups, as well as families and their children to listen to stories, browse our collection, and choose a favourite book to take home to keep. In 2022, the Book Bank opened its beautiful new storefront space on the 2nd floor of Daniels Spectrum. The Children's Book Bank also provides books and literacy materials through community centres, schools, health clinics and social agencies throughout the city. Since opening, the Book Bank has given away over 1.5 million free books. Your support helps fund all of our programming including Dictionaries for Newcomers, Books Across the City, Storytimes for Students, Readers to Leaders and After School and Holiday Programming.
Testimonials:
"Dear Children's Book Bank,
Thank you for the wonderful books! You might not know how much I love books, but I 100% love them! When someone gives new books, my heart is filled with glory and joy! Books give me and other knowledge and adventure. We're lucky because we have books and other countries don't have books. Thanks again!"
- A grateful book owner
Get your party started