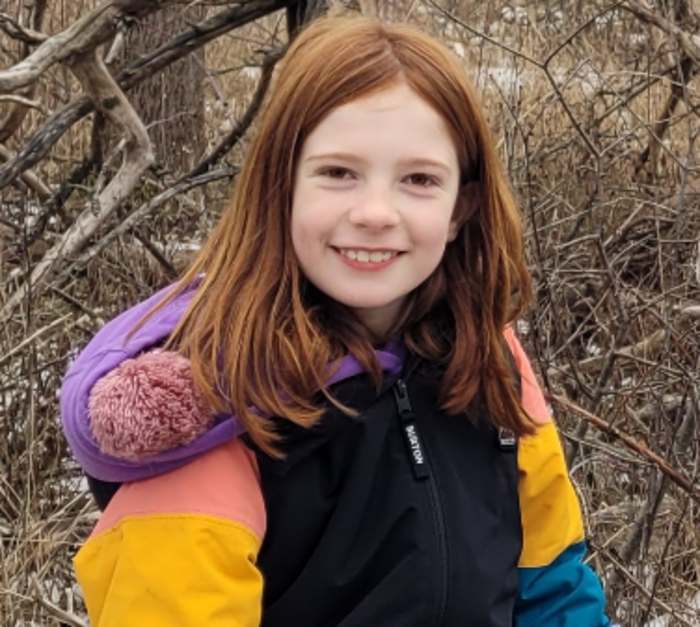 Meet Sadie our Echoage hero
She loves the fun and excitement of riding it around the neighbourhood...
11 days ago
Meet Drew our Echoage hero
Drew just moved to a new house and has a big backyard, and his play-set should keep him entertained ...
2 months ago
Meet Violet our Echoage hero
Violet loves the show 'Spirit' on Netflix and saw that there is a Playmobil set and was very excited...
4 months ago
Meet Nyal Umar our Echoage hero
He loves video games and was playing our 20-yr old GameCube. So it was time to switch it up, and wel...
4 months ago
Meet Cerise our Echoage hero
Cerise got to try a standing paddle board this past summer at her Aunt's cottage and enjoyed it very...
4 months ago
Meet Jack our Echoage hero
"I like LEGO and superheroes. My dad usually builds the LEGO set but I love to play with the sets an...
5 months ago
Meet Charlotte our Echoage hero
With her birthday so close to Christmas, she knew she would have another opportunity for gifts. She ...
about 1 year ago
Meet Joe Hershorn our Echoage hero
Joe loves being active and enjoys all sports.
over 1 year ago
Meet Matheo our Echoage hero
I got my first cell phone, an iPhone, three years ago as a Christmas gift. It's time for an upgrade,...
over 1 year ago
Meet Charlie our Echoage hero
For my birthday I was going to go on a trip to New York City as I am a big fan of musical theatre. ...
over 1 year ago